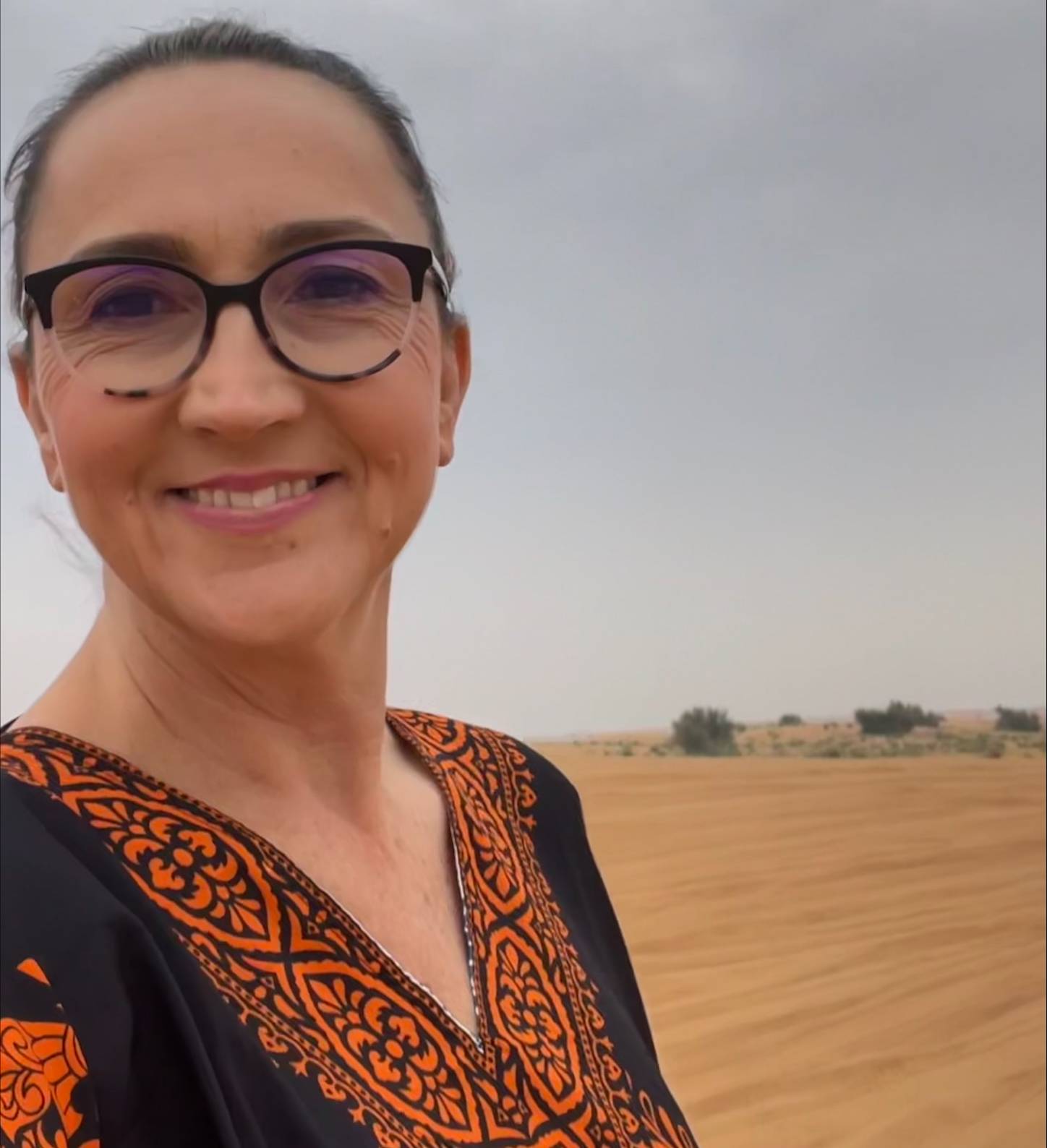 Phone.09 2179115
Mobile.021 2806500
Location. Auckland, AKL East
About Christine Elgar
Hello there! My name is Christine, and I am a passionate traveller with a deep love for cruising. With 22 years of experience in the travel industry, I have dedicated my career to creating unforgettable experiences for fellow wanderers.
Travelling has always been a source of immense joy and inspiration for me. Exploring new destinations and immersing myself in different cultures has broadened my perspective and enriched my life in countless ways. However, cruising holds a special place in my heart.
There's an enchanting allure to embarking on a lavish voyage, gracefully traversing the expansive waters, all the while reveling in the most opulent comforts and awe-inspiring vistas. The calm and peaceful ambiance of both the sea and river serves as an idyllic setting for both unwinding and embarking on new adventures. It's a truly unparalleled experience. I've had the pleasure of cruising with renowned names like APT, Avalon Waterways, Viking Ocean, Oceania Cruises, P & O Cruises, Princess Cruises, and Carnival Cruises.
When I'm not travelling overseas, you'll often find me riding my motorbike across the stunning landscapes of New Zealand. The freedom and exhilaration that comes with cruising along the winding roads perfectly complements my love for adventure and discovery.
Creating extraordinary cruise experiences is not just a job for me; it's a true passion. I thrive on curating unique itineraries, selecting the finest accommodations, and ensuring every detail is meticulously planned to provide my clients with unforgettable moments that will last a lifetime. The relationships I nurture with each of my clients hold the utmost importance to me.
Whether it's guiding others to uncover hidden gems around the globe or offering expert advice on top-tier cruise and holiday choices, my goal is to ensure each adventure is nothing short of extraordinary. What truly drives me is witnessing the joy and excitement on my clients' faces as they embark on their dream getaways.
What's particularly motivating is the delicate balance I maintain between being a mother to two grown daughters, a grandmother to one (with one on the way), and pursuing a full-time Bachelor of Health Science degree. This journey of mine is defined by unwavering determination and an insatiable thirst for knowledge in the field.
So, if you're in pursuit of an exceptional cruise and holiday experience that leaves you with indelible memories, your quest concludes here. Allow me to lead you on a journey that not only exceeds your expectations but also creates moments of pure delight. Together, let's set sail on a once-in-a-lifetime voyage!
How long have you been in the travel industry?
22 Years
Favourite destination: Norway
Norway holds a special place in my heart, for it stands as a destination unparalleled in its allure. The enchantment of winter in Norway is truly remarkable, offering a unique opportunity to witness the mesmerizing Aurora borealis, which graces the night sky with its ethereal splendor during this season.
The sensation of being enveloped by pristine snow is nothing short of magical. As far as the eye can see, the landscape is adorned in a pure, white coat. The hills wear their snowy mantles, the lakes are suspended in time beneath their icy blankets, and the fjords exhibit a tranquil stillness that might make you feel as though you've ventured into a world untouched by the hand of civilization.
Yet, Norway's winter wonderland extends far beyond its serene landscapes; it's also a realm of thrilling adventures. The exhilarating experience of dog sledding whisks you through this frozen wonderland, creating indelible memories that will warm your heart for years to come. Moreover, the opportunity to establish a one-of-a-kind connection with wolves adds an unforgettable dimension to your journey.
However, Norway's allure isn't confined to winter alone. In the summertime, the country transforms into a haven of endless daylight and vibrant festivals. One of the most enchanting ways to explore the Norwegian coastline is by embarking on a cruise. Cruising along Norway's rugged shores, with their majestic fjords and charming coastal towns, offers a breathtakingly scenic journey that reveals the soul of this remarkable land.
In every season, Norway's blend of natural beauty and thrilling experiences captivates the hearts of travelers, leaving them with a treasury of cherished memories and a profound admiration for the wonders that grace this extraordinary country.
Do you have a speciality:
I specialise in meticulously crafting exceptional luxury cruises that captivate couples in search of romantic getaways, while also providing enriching historical insights for those interested in exploring the cultural depth of destinations. Additionally, I excel in creating family-friendly cruise itineraries that promise unforgettable adventures for families of all sizes. But that's just the beginning. I also excel in crafting bespoke journeys that extend beyond the cruise itself, encompassing meticulously arranged tours, handpicked accommodations, and seamlessly coordinated flights with delightful stopovers.
Join me in creating your dream getaway, where every detail is thoughtfully tailored to your desires, promising an immersive and hassle-free experience that will leave you with cherished memories to treasure.
What language/s do you speak?
English and a little Afrikaans
Availability:
I am available from Monday to Friday during standard business hours. You can choose to connect with me through a video call or meet in person at my home office. Alternatively, I can arrange a meeting at a location that suits you best, whether it's the comfort of your own home, a nearby café or your work office. As a Travel Advisor, I embrace this flexibility to cater to your specific needs and preferences.