Head Office Address: Travel Managers Group
Level 5, 124 Vincent Street, Auckland
PO Box 12, Shortland St, Auckland
Phone: 09 921 5070
Fax: 09 921 5096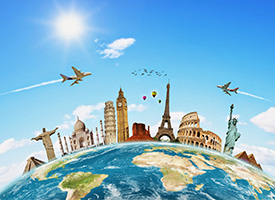 About Travel Managers Group
Travel Managers Group (TMG) is an IATA licensed and bonded agency formed in 2002 by a group of travel professionals wanting to create a platform for other likeminded travel professionals. We are now one of New Zealand's leading broker-based travel companies, and part of the Flight Centre Travel Group. Our group includes over 180 brokers operating throughout New Zealand, from Kerikeri in the North to Invercargill in the South.
All TMG Brokers are experienced consultants and/or managers that have been selectively chosen to become independent contractors. This combination of structure and personal expertise allows the clients of all Travel Manager Brokers' to receive the best of both worlds – the attention that comes from dealing with an owner operator, and the resources and support that we can provide our Brokers to ensure the very best experience for you, their clients.
Your Broker becomes your own personal travel manager, getting to know and understand your specific requirements and in most cases they'll be available 24/7 with access to our full systems from almost any location.
Click here to find or contact your preferred Travel Specialist.
About IATA Bonding
IATA's full form is International Air Transportation Association. IATA represents, leads and serves the airline Industry. It is a trade association of the world's airlines. Its major responsibility is to serve and support aviation with global standards for airlines' safety, security, efficiency, and sustainability.
IATA accreditation is a seal of approval recognized worldwide. In short, IATA accreditation simplifies the business relationship between agents and airlines and gives airlines access to a worldwide network of reliably certified and recognized agents.
Being IATA accredited means that we are authorised to sell international and/or domestic tickets on behalf of all major airlines, helping us to deliver the best deals to our customers. Being IATA bonded means that IATA recognise our agency as being financially secure and conducts biannual financial checks on our agency, as well as weekly remittance processing to minimise any risk of a default. So, an IATA bond serves as another means of security and assurance for the clients of our members.
All financial transactions for our members are managed by Travel Managers who have robust policies in place to limit any risks to our clients. All client funds are deposited into the Travel Managers company bank account and managed carefully to ensure suppliers are paid in a timely manner. As mentioned, Travel Managers Group is wholly owned by Flight Centre Travel Group Limited, a publicly listed company, who provide backing and assurance over the business. As such TMG's finances are regularly scrutinised to ensure viability and security of operation. As a result of this we have extensive selection criteria before an agent can join the Travel Managers Group to give added confidence to customers that they are dealing with a reputable agent with longevity, experience and sound business practises in place.