Address: Travel Managers Group
Level 7, 2 Emily Place, Auckland
PO Box 12, Shortland St, Auckland
Phone: 09 921 5070
Fax: 09 921 5096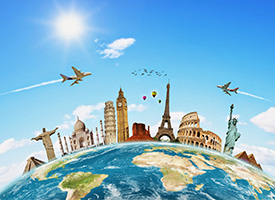 About Us
Travel Managers Group is an IATA licensed and bonded agency formed in 2002 by a group of travel professionals wanting to create a platform for other likeminded travel professionals. We are now one of New Zealand's leading broker-based travel companies. Our group includes over 180 brokers (including their staff) operating throughout New Zealand, from Kerikeri in the North to Invercargill in the South.
What does this mean for you?
All Travel Managers Group brokers are former senior consultants and/or managers that have been selectively chosen to become independent contractors. This combination of structure and personal expertise allows the clients of all Travel Managers Brokers' to receive the best of both worlds - the attention that comes from dealing with an owner operator, and the resources and support that we can provide our Brokers to ensure the very best experience for their clients.
Your broker becomes your own personal travel manager, getting to know and understand your specific requirements and in most cases, they'll be available 24/7 with access to our full systems from almost any location.
For more information and product purchasing contact your preferred Travel Specialist.