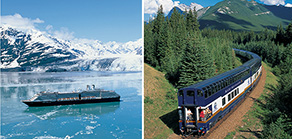 19 night coach, cruise, rail from $5411*
Experience the difference...
Your Travel experience begins with the very best advice. Our expert travel brokers, or travel agents, have been in the industry a long time, have travelled extensively and are passionate about what they do. Whether its leisure or business, the holiday of a lifetime, a family vacation or travelling alone, our travel specialists have extensive knowledge of people and places.
When you select your travel specialist, that's who you will deal with 24/7.
Travel inspirations begin at Travel Managers.