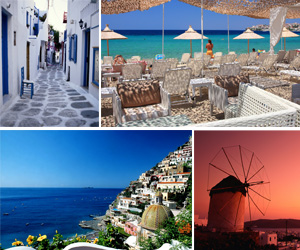 Phone.09 268-0533
Mobile.021 262-2928
Location. Auckland, AKL South
About Kate Verner
With 21 years in the travel industry, I have opted for a change of environment and am now working from home. After completing my travel course, I spent 10 years working at Travel for Less/Travelsmart in Manurewa, followed by 8 years managing Travelsmart's Botany office and more recently I spent 3 years working for Travelselect in Papakura. After my stint working in Manurewa, my partner was offered a great opportunity to work in Queensland which saw us living on the Gold Coast for 2 years which we thoroughly enjoyed.

I absolutely love working in the travel industry and during this time I have built some great relationships, both within the industry and through some very loyal clients. I am now fortunate to be working as a travel broker for the Travel Managers group which provide me the platform and tools to offer you the absolute best value for money wherever your travels may take you. At Travel Managers we have access to some of New Zealand's biggest suppliers and wholesalers so our range of products and buying power is huge. As a Travel Broker it is my job to ensure you are given the best possible travel experience, be it for business or pleasure. This starts with initial contact and getting to know your personal requirements. I want to make sure you are staying at your dream resort ! My travels have taken me from Bali to Bordeaux, from Paris to Pennsylvania, and San Sebastian to Singapore, so I fully appreciate what's involved in putting together that perfect holiday.

Outside of travel, I am a passionate Warriors fan and you'll find me at Mt Smart Stadium cheering on the boys for home games. I was at the Sydney Grand Final in 2011 and hope that is a trip we can repeat again soon ! I am also a keen horse racing enthusiast and generations of family involvement have meant horse racing is in my blood. I also love spending time with family & friends hosting dinner parties, entertaining, interior design and the local Pub Quiz on a Tuesday night.

I am available to meet you at your place of work, home, local café or wherever, or if you'd prefer you are welcome to meet me at my home where there is always good coffee waiting ! Alternatively, I have some clients who prefer everything to be done via e-mail and with the advent e-ticketing, it makes your trip hassle free.

I would love to hear from you, and look forward to providing you with professional service and expertise (and the best deals), at all times.
"People don't take trips …….. trips take people"
John Steinbeck

Kate Verner
National Certificate in Travel – Level 4 ATTTO