Thank you for your interest in joining our broker family. The team at Travel Managers Group (TMG) give you a warm welcome to our wonderful community of travel professionals.
TMG has a long history of excellence in the New Zealand Broker sector, and we are incredibly proud of the support and services that we offer our Brokers.
Whether you are a successful agent wanting to break free of the 9 to 5 grind, or you're looking to take your broker business to the next level, we've got a programme to suit you.
Enjoy total freedom and independence, whilst still receiving the benefits that come with being part of a larger organisation
Service your clients in the manner you see fit, on a schedule that suits your lifestyle and clients
Create an environment that works best for you
Increase your ability to earn a greater income through the financial benefits that come from being your own boss
Have full control over your business decisions
Talk to us about how we can support you in taking your business to the next level, or if you have a general enquiry on how to become a broker, email us now at brokering@travelmanagers.co.nz or reach out to Natasha Crowle for a confidential discussion: natasha.crowle@travelmanagers.co.nz - 021 239 5859.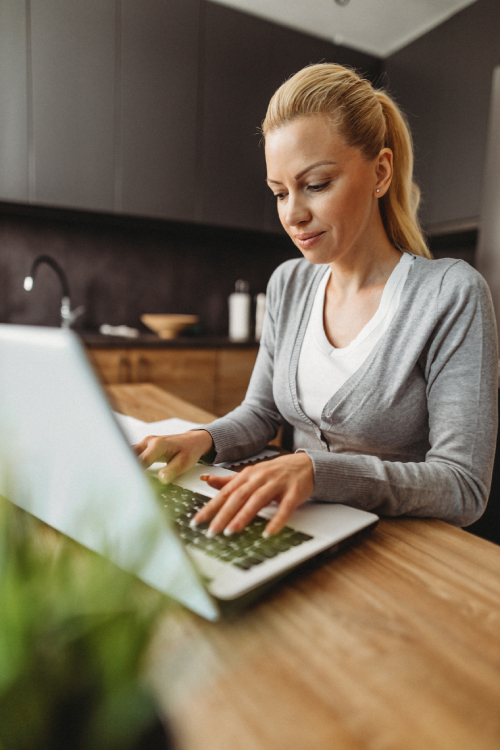 We have chosen what we believe are the best tools for the job of being a Broker, but we also understand that training and support are fundamental to our Brokers businesses.
Aside from our dedicated team of staff, we therefore also provide our Brokers:
Training and Support in all systems – including GDS training (Sabre or Amadeus), Tramada, and our internal systems
Installation and migration support
Invites to regional meetings and broker group meetings
Advisory board representation
Annual conference and awards
Ticketing services
Marketing services
Insurance cover
An incentive scheme
Annual reward trips
We are incredibly proud of the community we have built here at Travel Managers Group, and when we say we feel we are the best broker community in New Zealand, we really mean it! Don't just take our word for it though. If you are thinking about joining our family, we'd love for you to review feedback from a small selection of our current Brokers:

"As a Travel Managers Broker I have valued highly the specialised and tangible support Travel Managers delivers. This progressive platform has enabled me to evolve my business with confidence." – Kristin Edgeworth, Kristin Edgeworth Travel

"The systems in place, along with the support and management teams allow me to get on with building my business efficiently. I am proud to be part of such a motivated and innovative company." – Vincent George, Vincent George Travel

"To effectively operate my travel consultancy as an independent broker is to have a trusted, competent and friendly support network that Travel Managers provides. This enables me to focus on my core business." – Steve Lawson, Travel Manager

"Each one of us has an ambition to succeed. To fulfil this ambition, it requires not only effort but also the right team to work with you. The excellent support that the Travel Managers management team provides has played a large role in my, and every broker's, success – with full support and involvement of our unique place in the market. In short, Travel Managers are a very lovable family indeed!" – Bhagavan Srinivasa, Travel Manager

"I cannot rate Travel Managers highly enough for their continued support and assistance. Having been in retail travel for a number of years I had no idea who was best to go with. Travel Managers made the transition so easy. Their management and head office team are second to none, something I wasn't used to in a retail agency. The friendly team at Travel Managers are focussed on assisting me in making my business a success." – Torran Lepper, Travel Managers


"The TMG philosophy is around championing brokers, not as an employer but as a support network. They have been 100% behind us in all our decisions and their knowledge and feedback on all aspects of the business has been so valuable." – Victoria Keating and Niki Davies, xtravel

"The freedom to work where and when suits as a broker has been a truly rewarding and positive change for me. The Travel Managers management and support structure is amazing – it's great to be part of this family!" – David Goulstone, Travel Manager

"The Travel Managers Group has supported me and my business to grow into something I thought was never achievable. Their backbone of services, along with their friendly team, has made my journey very simple and my goals achievable." – Sharon Huang, Travel Manager

"TMG's back office support, systems, marketing and the tireless team who back me up are terrific – the scary jump to being a business owner was made so simple." – Kristina Parkinson, Travel Manager
When it comes to choosing Brokers, we do have a selection process. This provides peace of mind to your clients that we are confident you can do the job and protects our credibility as a trustworthy and reliable travel company. As such, the minimum requirements to become a Broker are generally at least four years retail travel experience in the New Zealand travel industry, familiarisation with one of the airline reservation systems, and a good database of clients.
If this is you, and you also…
Want to enjoy the freedom and flexibility of working for yourself?
Want to create a work environment that works for you?
Want the credibility of a large organisation behind you?
Like the idea of being part of a family that offers full support systems to you, while allowing you to operate independently?
Want yourself and your clients to benefit from being part of the industry's largest buying group in New Zealand?
Value having control of your own client database?
Would like to promote your business when and how you want, without unnecessary rules?
Seek to benefit from financial models that allow you to profit generously based on effort?
Place value on being able to choose the product or supplier that suits you and your clients' needs best?
Enjoy the idea of having the ability to create a niche market or focus on a specialisation now or possibly in future?
Could benefit from being able to travel with the option backup on locum?
We would love to hear from you! Please reach out to us to arrange an in-depth discussion on Travel Managers Group and everything we offer.
Assuming we mutually agree there is compatibility, we will then arrange your implementation into our group, and schedule your start-up training session at our Head Office in Auckland. Each team Manager, from Support to Finance to Marketing, will then work with you individually to ensure your immersion into our group is as seamless as possible.
We look forward to hearing from you soon.