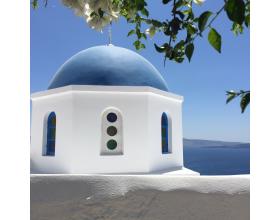 Phone.07 878 6381
Mobile.021 173 7932
Location. Waikato, Hamilton
About Larissa Dunn Travel
With a wealth of worldwide travel experiences and the support of New Zealand's premier Travel Broking Company we put our time and resources into meeting all of your requirements whether for business or leisure travel. We love all things travel and are passionate about arranging all of your travel needs as seamlessly as possible.

We can help you plan and book your flights, hotels, cruises, tours, rental cars, passports, visas, frequent flyer tickets and upgrades, travel insurance (including claims) and so much more. When you book with us, we're there with you every step of the way. If you run into any issues, as your travel broker we can make calls and usually fix the situation so you don't have to waste valuable time problem solving. You can also trust in the knowledge that we are IATA licenced

Don't leave your next holiday or important business trip to chance. Make sure you book with us, your trusted and experienced travel experts.