This week we are exploring the South & Southeast of North America! From Texas to Florida, there is something for everyone in the South! Head to New Orleans for a French inspired holiday, then Orlando which the theme park capital of the world! Or you can bring out the inner cowboy in you and stop off in Texas which is completely different to the rest of America! There are endless options to explore in the South & Southeast of America.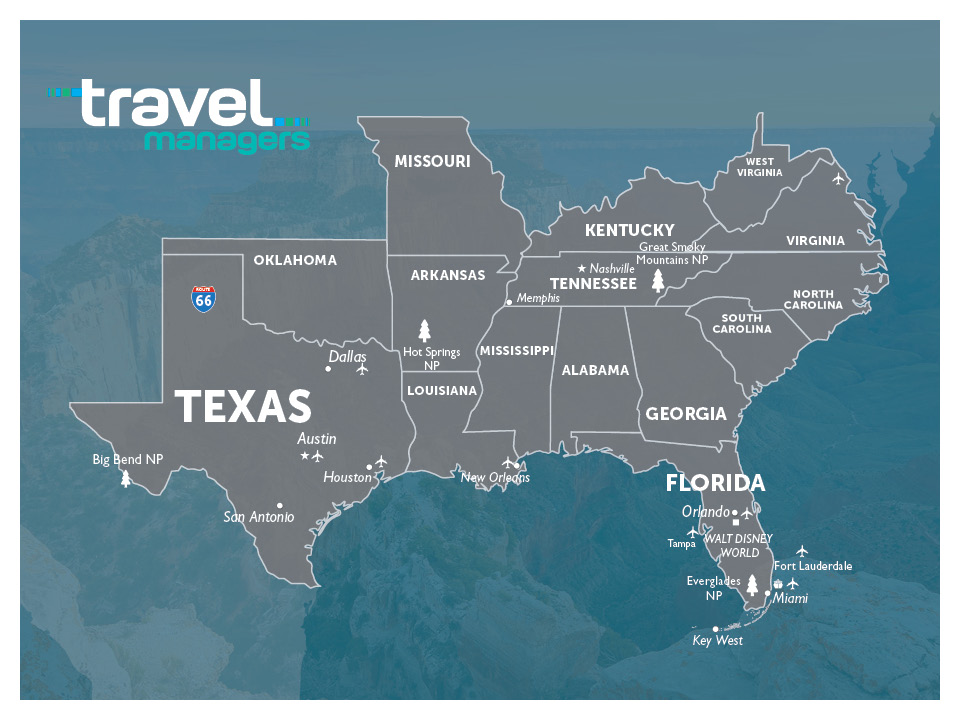 Texas
Explore the cowboy capital of the world! Texas has a diverse landscape which is completely different from the rest of North America, rather than big bustling cities, Texas is filled with lush forests, rolling plains, and deep canyons.
Top experiences
Fort Worth Stockyards
Experience the true Texan culture and visit The Fort Worth Stockyards. Fort Worth Stockyards was once home to many cowboys, cattlemen and outlaws. Today it is one of the most popular attractions to visit in Texas. Take a stroll through the Stockyards Museum see the history unfold, with a huge collection of artefacts, images and exhibits.
Big Bend National Park
With 800,00 acres of national park, there are plenty of different landscapes to explore. Big Bend National Park, is home to over 1,200 species of plants and even more species of bird, bats, fish and mammals! There is over 130 million years of fossils which have been preserved in the rocks at Big Bend.
NFL's Dallas Cowboys
Texas is home to the NFL's Dallas Cowboys, when heading to Texas make sure you get tickets and catch a game at AT&T Stadium. This will be an unreal experience with the whole atmosphere of the arena, you won't want to miss out.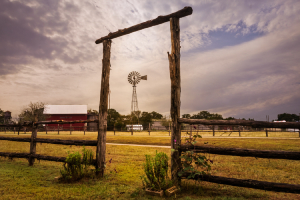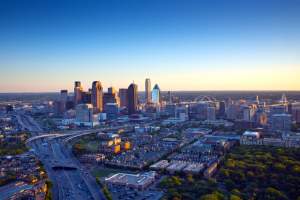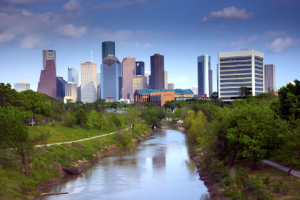 New Orleans
New Orleans is a must on your next trip to North America! With it's French-influenced culture and architecture, New Orleans is one of USA's best-known cities. This vibrant city will draw you in with the busy bars and nightlife.
Top experiences
Festivals
New Orleans hosts more than 130 festivals each year, one of the most popular festivals Mardi Gras is an annual event which brings in a huge number of visitors each February. The Louisiana Seafood Festival and New Orleans Jazz & Heritage Festival are a few of the major events which happen in the city every year.
Plantation Homes
Stay at one of Louisiana's immaculate plantation houses which were built back in the early 1800s! Surrounded by beautiful landscaping, well groomed lawns and oak trees covered in Spanish Moss. Nottoway Plantation Resort is the largest antebellum mansion in the South of America, with tours daily, the history of this beautiful house makes for an attraction on its own.
Swamp & Bayou Tour
Take an exciting tour of the South Louisiana wetlands with a Cajun guide. Explore the swamps filled with alligators, raccoons, snakes and more! You will learn about what is being done to preserve these precious wetlands and restore them to their natural beauty.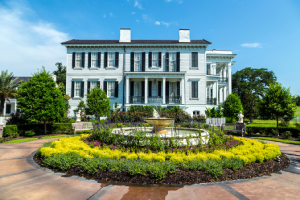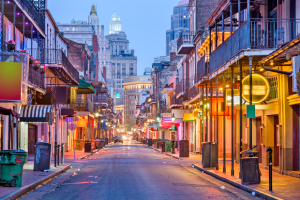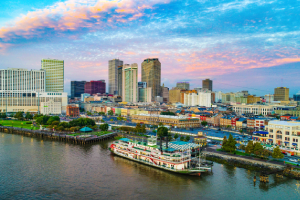 Orlando
The sunshine state of Florida is the perfect family destination for your next holiday. Orlando is the theme park capital of the world with a variety of theme parks from Walt Disney World Resort, which has four amazing theme parks and two waterparks, to Universal Orlando Resort which is home to The Wizarding World of Harry Potter at Universal Studios Florida and Universal's Islands of Adventure which has endless options to explore.
Top experiences
Orlando Universal Resort
See all your favourite movies up close at Universal Studios Florida. The home of The Wizarding World of Harry Potter, and Despicable Me Minion Mayhem. Or head to Universal's Volcano Bay Water Theme Park with Raft Rides, or drift down Kopiko Wai Winding River, or Waturi Beach for a more relaxing time while the kids are on the slides!
Kennedy Space Centre Tour
Take a tour of the Kennedy Space Centre, this guided tour will take you on an out of this world experience! Meet real-life astronauts, get access to exhibits such as the IMAX space films and the NASA bus tour where you will see a simulated lift-off. You will also see real-life rockets, such as the Saturn V, and you will even get to touch a piece of rock from the moon!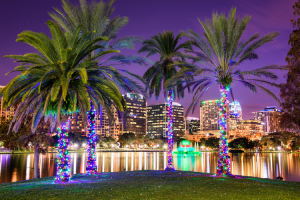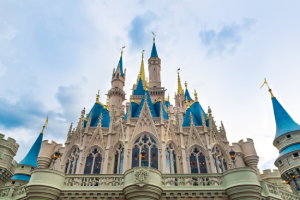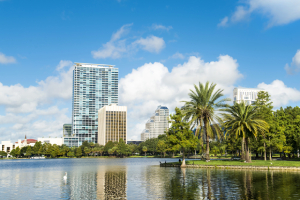 Miami
If you are after the sun, sea, and sand then Miami is the place to be! Miami is one of the top destinations in the USA if you are after white sandy beaches and the warm ocean. Or you can head to the streets and take a walk down Ocean Drive in South Beach, which is filled with Art Deco architecture, and Latin culture. You can also cruise Biscayne Bay and get a view of the Miami Skyline from the water, which is home to many manatees, dolphins, and manta rays.
Top experiences
Everglades Airboat Tour & Biscayne Bay Cruise
Explore the wilderness of Miami on the Everglades Airboat Tour & Biscayne Bay Cruise. Spend 30 minutes touring around Miami and discover the marine life and native flora and fauna which lives in the area. Whilst cruising Biscayne Bay you will see the skyline of Miami city and many celebrity houses, Fisher Island and of course Miami Beach!
Wynwood Walls
If art is your thing, then the Wynwood Walls is a must on your trip to Miami. The Wynwood Walls is an outdoor museum which has brought many great artists of the world, who specialise in graffiti and street art. There are over 80,000 square feet of walls which have been covered in beautiful murals around the neighbourhood.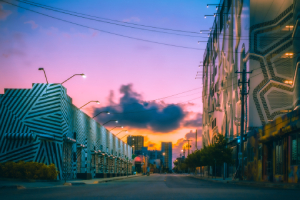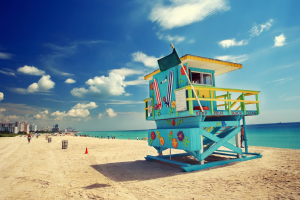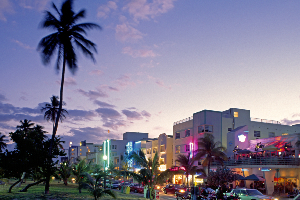 Tennessee
North Americas two most musical cities are in the state of Tennessee! Head to Nashville the country music world capital, there is a lot of counry music heritage that lies in Nashville. Visit the Country Music Hall of Fame in Nashville or take a tour of Elvis's Gracelands Mansion in Memphis!
Top experiences
Country Music Hall of Fame® and Museum
Take a journey through the history of country music. Visit country music exhibits at this church for music lovers!
Elvis Experience Tour
Tour Elvis's Graceland Mansion in Memphis, and explore Elvis discovery exhibits including his two airplanes, take a look at Elvis's most loved cars at the Presley Motors Car Museum or immerse yourseld in the career of Elvis at the Elvis: The Entertainer Career Showcase Museum.