Discover the beauty of America's West. There are endless options to explore, whether you are visiting the National Parks, or heading to the big cities! You can be assured your itinerary will be full when you visit the West.

San Francisco
San Francisco is the city which never fails to entertain! It is a big hit with many of our travel specialists too. There are many cable car tracks, which link the city to the major attractions providing iconic transportation. One of California's most prized landmarks waiting to be explored! For the best views of the city head up to Twin Peaks to see all of San Franciscos attractions.
Top experiences
Locals on Tap in San Fran – 2 Hours
Set yourself up for a few days in San Francisco, with a mini tour or North beach and Chinatown and find out all about the city from a local.
Muir Woods & Sausalito – 4 Hours
Head over the Golden Gate Bridge and travel through Marin County to Muir Woods, which is home to some of the oldest and tallest trees in the world, the Californian redwoods. On your way back to San Francisco tour through the beautiful town of Sausalito, situated on the coast with many waterfront restaurants and art galleries.
City Highlights with Alcatraz – 7 Hours
Two of the most classic tours combined in one! Spend the day with a knowledgeable guide whilst touring San Francisco, spend the morning exploring Alcatraz, which you don't want to miss out on. The rest of the afternoon will be spent touring around the most iconic sights in the city. You will visit the Golden Gate Bridge, Twin Peaks, Fisherman's Wharf, Coit Tower and more!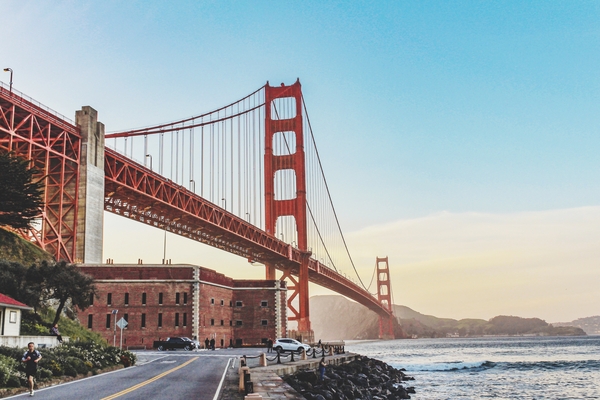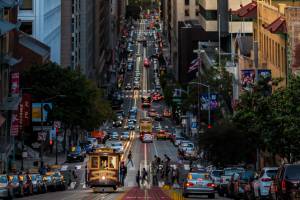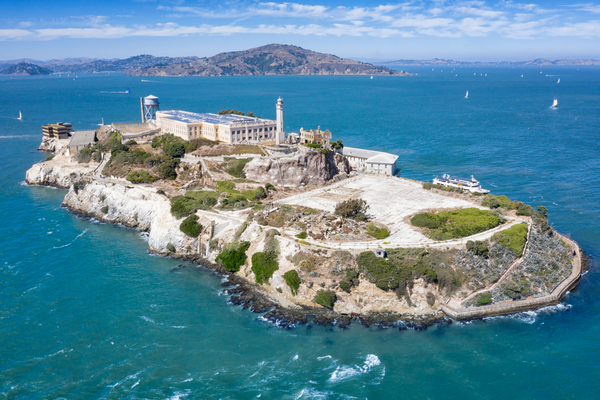 Los Angeles
Los Angeles is always a favourite for travelers when visiting North America. There are plenty of options for entertainment. Take a walk down the Hollywood Walk of Fame, or head out for a day at the outlet shops.
Top experiences
Warner Bros. Studio Tour
Take a tour of one of the busiest movie studios in Los Angeles. This tour gets you up close to all the entertainment which you love. It will take you behind the scenes of some of the oldest and most well-known film sets in the world.
LA City to Surf Tour
See all the city's top attractions on this all-in-one City to Surf Tour. From the Celebrities Houses to the Californian beaches this tour ticks all the boxes of must-see attractions in Los Angeles.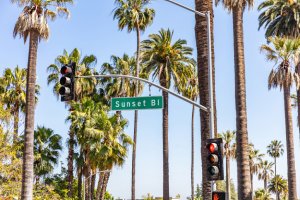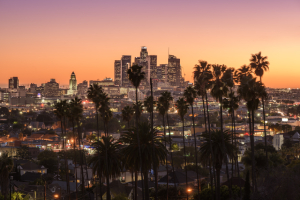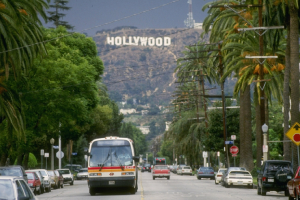 Theme Parks
Begin your Californian journey by visiting the most popular places in Western America. Tick off all the highlights which you will not want to miss with a vast variety of activities and adventure. California has plenty of options for family-friendly fun! Visit The Happiest Place on Earth! Head to Disneyland Park and Disney California Adventure Park and experience the home of all the beloved Disney characters. With joy and excitement at every turn there are endless amounts of fun to be had. Or Universal StudiosTM for a day filled with adventure, all within close proximity of each other.
Theme Parks to visit
Disneyland/ Disney's California Adventure Park
Calling all Disney fans, this is the place to be! Enjoy Disneyland Park with a mixture of classic and new attractions with all the Disney characters you can think of at every turn, whilst Disney California Adventure Park takes a twist on Disneyland with many unique experiences including Cars Land and Pixar Pier.
Universal Studios Hollywood
Imagine watching your favourite movies come to life around you. Universal Studios HollywoodTM is about as close as you can get to actually stepping onto a movie set. If you love all things film mixed with the thrill of the theme park, then this is one place where reality will never seem so far away.
Knott's Berry Farm
If you are after a family day at at America's first theme park, Knott's Berry Farm is the place to be! With over 40 thrilling rides, shows, many restuarants and attractions there is bound to be something every member of the family will love.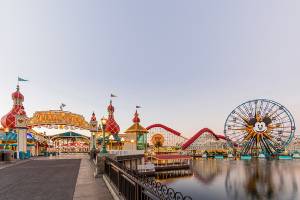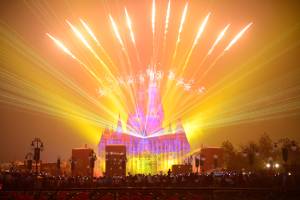 National Parks & Canyons
Take the scenic route and visit some of the top National Parks in America. Easily accessible from San Francisco or Los Angeles. Indulge in the natural beauty of Yosemite, with towering granite cliffs, thick forests, and crystal-clear streams. Stop by the Hottest place on Earth, Death Valley National Park. There is so much to see here, walk across the salt flats of Badwater Basin which is the lowest point of North America or visit the 'Devils Golf Course' which is salt rock where you can hear the crystals popping from the heat! You can head across to Arizona and visit one of the world's most iconic formations, the Grand Canyon National Park.
Top experiences
Zion National Park Utah
Zion National Park is surrounded by steep red cliffs and narrow gorges, experience the outstanding wilderness, which has been carved by water over the years. Crystal clear water and amazing views from the clifftops. This natural canyon is exceptional.
Grand Canyon Arizona
One of the world's most iconic formations which doesn't need an introduction! With amazing viewpoints showcasing the size and depth of the canyon and the amazing colours.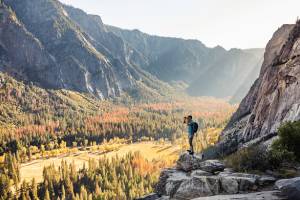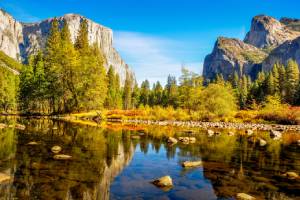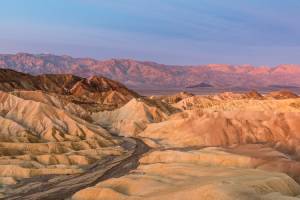 Hawaii
Uncover Hawaii for picture perfect scenery and views, mountains and valleys for many hiking adventures and endless white sandy beaches. Hawaii is made up on eight islands which all have something different to discover and makes for the perfect Hawaiian getaway.
Places to visit in Hawaii
Kauai: Enjoy the lush green forests whilst kayaking out to the waterfalls or spend the day underwater checking out the vast variety of marine life which the island is surrounded by. Kauai Island is known as Hawaii's Island of Discovery and has a range of things to explore, such as the views from Waimea Canyon.
Maui: Maui is covered with dormant volcanoes, dense jungle and is also known for the waves as they are like nowhere else! Every year the top surfers from around the world head to Maui for the giant winter swells. The ocean that surrounds the island is full of wildlife such as humpback whales, turtles, and dolphins. Snorkeling is something you do not want to miss.
Oahu: Oahu is the heart of Hawaii. Full of different cuisines, a variety of different fashion outlets, which means you can break up your day at the beach with some much-needed shopping. Hanauma bay is also home to some of Hawaii's top snorkeling spots.
Top experiences
Old Lahaina Luau – 3 hours
A must do whilst visiting Hawaii! You will be fed like a king at this traditional-style feast. Experience the rich history of the island and watch the entertainment once the sun goes down. With outstanding performances of ancient and contemporary Hula. Make sure you book in, so you do not miss this experience.
Molokini Morning Snorkel – 5 hours
For the best snorkeling for both adults and children you need to visit Molokini Morning Snorkel. Head to Molokini the sunken volcano crater with many tropical fish and awesome visibility underwater. Then move on to the next spot which is known for the sea turtles!