The great Eastern states of North America will be history lovers' heaven! The East Coast is home to majority of America's historical and cultural sites. There are many tours along the way which will ensure you see all the top experiences and sites, from the Freedom trail in Boston to the New York Explorer Pass if you are wanting to visit as many attractions as possible.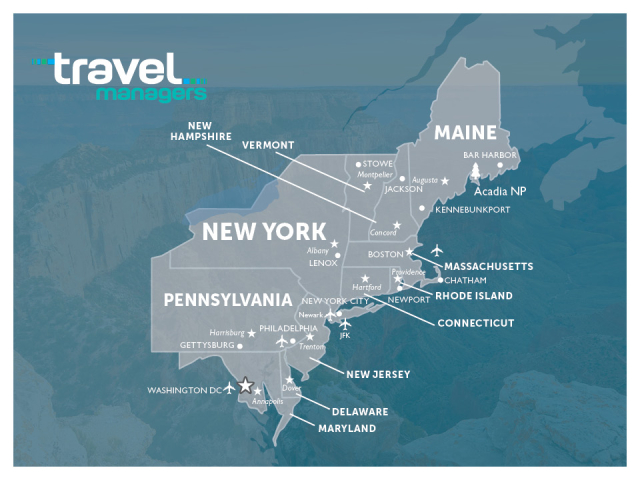 Boston
Visit the capital of Massachusetts and go back in time as you visit one of the oldest cities in America. Filled with many historical sites, there is plenty to learn in this city. There are also 50 Universities in the Boston area, which you can take a stroll through the University grounds.
Top experiences
Self-guided Freedom Trail
Explore the history of Boston on this 4km trail through the centre of Boston, you will visit 16 of Boston's most popular historical sites which will give you an insight on the history and events which led to the American Revolution. There are also plenty of public walking tours along the way which you can jump in on, with the help of the marked guides.
Boston Old Town Trolley
The old Town Trolley allows you to visit a number of attractions around Boston, at your own pace! You can home on or off whenever and wherever you like at the designated stops along the way.
Fenway Park
Visit the oldest ballpark in the Major League, which has been home to the Red Sox since 1912. There are many tours which stop by America's Most Loved Ballpark, which you won't want to miss out on to see the history of the American Major League.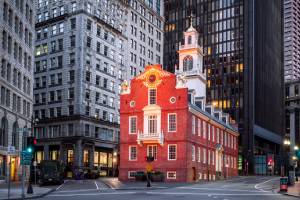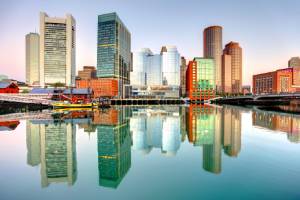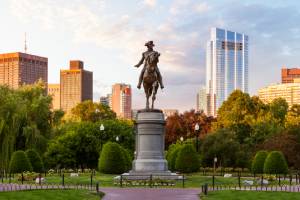 New York
Make the most of your time in the Big Apple, and ensure you experience everything there is to offer whether you are checking out the Statue of Liberty or taking a stroll through Central Park there is plenty to offer in New York.
Top experiences
New York Explorer Pass
If you are wanting to visit as many attractions as possible in New York, you are best to get a New York Explorer Pass! This will give you access to the most popular attractions in the city such as, the Empire State Observation Deck and the Lady Liberty Cruise. Choose from a one to ten day pass to explore the city in your own time!
Harbour Lights Cruise
Set sail and enjoy the beautiful sunset as it sets on New York City and watch the city come to life with the incredible views of the city at night. With an onboard tour guide who will point out all the top sights such as Brooklyn Bridge, Manhattan skyline and the Statue of Liberty, providing an informative and fun tour!
Central Park
Take a stroll through New York City's, Central Park which has 843 acres of beautiful greenery and multiple tours of the park to choose from, this is a must do on your New York trip. Whether you take a tour of the Statues and Monuments throughout the park or if you want to take a tour of the Nature Sanctuary within the park, there are endless options to choose from.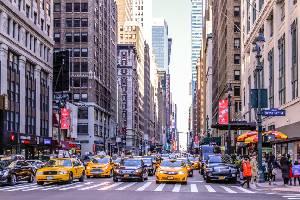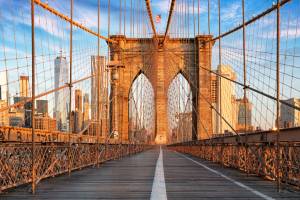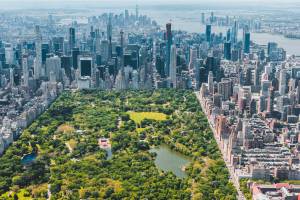 Washington DC
Visit the capital of the USA, with a range of museums at every turn, Washington DC is filled of historic buildings and must-see landmarks. Take a look at the White House where the President of the United States lives, or the USA Navy Memorial which honours those who have served or currently serving in the Military.
Top experiences
Monuments by Night
Tour Washington DC at night and see all the top monuments of the city. Stop by the White House, Capitol Hill, Tidal Basin, Georgetown Waterfront Park, and Union Market and watch the sight of the moonlight glistening over.
Smithsonian Museums, Galleries and Zoo
Experience a range of museums, galleries and even a zoo in Washington DC. Smithsonian has a range of free attractions around the city! Whether you are wanting to visit the National Air and Space Museum or the National Zoo, there is something the whole family will enjoy, and for free!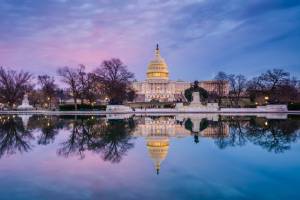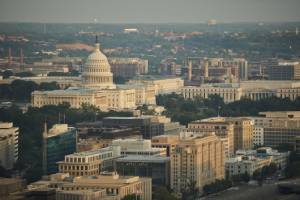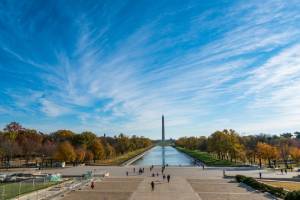 Pennsylvania
Filled with rich history, and home to the most significant location in the battle of the American Civil War, Gettysburg. Pennsylvania is another historic which is filled with amazing landmarks and attractions, this destination will take you back in time.
Top experiences
Eastern State Penitentiary
Eastern State Penitentiary is an old prison in Philadelphia, which was once the world's most famous and expensive prison! Today the prison is an empty ruin which is known for its amazing architecture which is left standing. There are also many tours which can take you to Eastern State Penitentiary, which will be well worth your visit.
Reading Terminal Market
Visit one of Americas oldest and largest markets, with a selection of over 80 stalls to choose from. There is everything you could imagine take a stroll around the market and have a look at what is on offer from produce to cheeses, florists, baked goods, and many restaurants. Also, try a Philly cheesecake, a must when visiting the markets!
Phipps Conservatory and Botanical Gardens
Visit the beauty of Phipps Conservatory and Botanical Gardens, this green oasis is located in Pittsburgh and is home to many seasonal flowers and exhibits, filled with butterfliers, orchid collections and of course, the botanical gardens. Phipps has been around since 1893, providing these breath-taking scenes to many visitors around the world.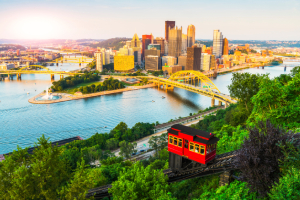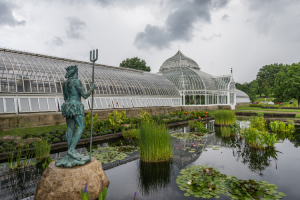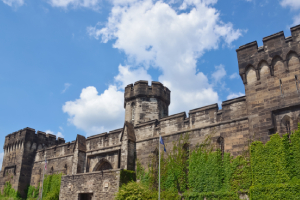 Maine
Filled with beautiful beachside towns with stunning views from the marinas and ports, Maine has plenty of options for outdoor adventures and exploring. Whether you are hiking through the National Parks or sitting seaside enjoying some seafood there are endless options to explore.
Top experiences
Acadia National Park
For exceptional hiking in lush green forests, Acadia National Park has over 47,000 acres of beautiful surroundings which will blow you away. Head to the top of Cadillac Mountain for amazing views of the coastal and island landscape.
Kennebunkport
This amazing coastal town is 30 miles south of Portland, Maine. Filled with history, and located on the Kennebunk River, Kennebunkport has a beautiful marina which you can sit beachside and get served up lots of delicious seafood!