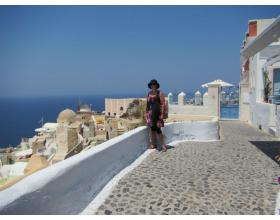 Phone.+64 7 3476 762
Mobile.+64 27 280 8829
Location. Bay of Plenty, Rotorua
About Lesley Kaye
I live and work in Rotorua and over the last 12 years in the travel industry I have built a loyal base of travellers; both leisure and business clients. I specialise in designing holidays to suit the requirements of individual travellers. After spending many years in a traditional 'travel agency', I have decided it's time to start my own business as a travel broker where I have the flexibility to offer my clients a wide choice of travel products from a variety of professional travel partners.
My personal travel experiences have included Australia, Fiji, Samoa, Tahiti, Rarotonga, USA, Hawaii, Japan, China, Hong Kong, Bali, Palau, England, Greece and Canada
One of my favourite destinations is Japan as its wonderfully diverse and exciting. Fantastic people, food, shopping and outstanding scenery. Plus so much history!
With my experience, I can add value to your next travel arrangements - feel free to call me and discuss your plans between Monday to Friday - 10.00am to 5.00pm, with other times by appointment.