Idyllic Tahiti & French Polynesia
Hawaii & Tahiti
9 night cruise onboard Pacific Princess®
Cruise Departs: 26 Sep 2020
| DAY | PORT | ARRIVE | DEPART |
| --- | --- | --- | --- |
| 1 | Honolulu, Hawaii | | 09:00 PM |
| 2 | Kailua Kona,Hawaii | 08:00 AM | 06:00 PM |
| 8 | Bora Bora, French Polynesia | 10:00 AM | 10:00 PM |
| 9 | Moorea, French Polynesia | 08:00 AM | 05:00 PM |
| | Papeete, Tahiti | 08:00 PM | overnight |
| 10 | Papeete, Tahiti | | |
| Departure Dates | Interior Stateroom (IE) | Oceanview Stateroom (OF) | Balcony Stateroom (BF) |
| --- | --- | --- | --- |
| 26 Sep 20 | $2,489 | $2,929 | $3,449 |
Bonus: Receive US$85 onboard credit per stateroom*
CAPTAIN'S CIRCLE SAVINGS (PAST PASSENGERS): Save up to $105 per person*
Tahiti & French Polynesia
10 night cruise onboard Pacific Princess®
Cruise Departs: 14 Nov 2020
| DAY | PORT | ARRIVE | DEPART |
| --- | --- | --- | --- |
| 1 | Papeete, Tahiti | | |
| 2 | Papeete, Tahiti | | 05:00 PM |
| 4 | Rangiroa, French Polynesia | 08:00 AM | 05:00 PM |
| 6 | Huahine, French Polynesia | 08:00 AM | 05:00 PM |
| 7 | Raiatea, French Polynesia | 07:00 AM | 10:00 PM |
| 8 | Bora Bora, French Polynesia | 08:00 AM | overnight |
| 9 | Bora Bora, French Polynesia | | 05:00 PM |
| 10 | Moorea, French Polynesia | 08:00 PM | 05:00 PM |
| | Papeete, Tahiti | 08:00 PM | overnight |
| 11 | Papeete, Tahiti | 06:00 AM | |
| Departure Dates | Interior Stateroom (IE) | Oceanview Stateroom (OF) | Balcony Stateroom (BF) |
| --- | --- | --- | --- |
| 14 Nov 20 | $3,089 | $3,529 | $4,119 |
Bonus: Receive US$85 onboard credit per stateroom*
CAPTAIN'S CIRCLE SAVINGS (PAST PASSENGERS): Save up to $105 per person*
Tahiti & French Polynesia
10 night cruise onboard Pacific Princess®
Cruise Departs: 25 Oct 2020
| DAY | PORT | ARRIVE | DEPART |
| --- | --- | --- | --- |
| 1 | Papeete, Tahiti | | |
| 2 | Papeete, Tahiti | | 05:00 PM |
| 3 | Huahine, French Polynesia | 08:00 AM | 05:00 PM |
| 5 | Rangiroa, French Polynesia | 08:00 AM | 05:00 PM |
| 7 | Raiatea, French Polynesia | 07:00 AM | 10:00 PM |
| 8 | Bora Bora, French Polynesia | 08:00 AM | overnight |
| 9 | Bora Bora, French Polynesia | | 05:00 PM |
| 10 | Moorea, French Polynesia | 08:00 PM | 05:00 PM |
| | Papeete, Tahiti | 08:00 PM | overnight |
| 11 | Papeete, Tahiti | 06:00 AM | |
| Departure Dates | Interior Stateroom (IE) | Oceanview Stateroom (OF) | Balcony Stateroom (BF) |
| --- | --- | --- | --- |
| 25 Oct 20 | $3,099 | $3,539 | $4,129 |
Bonus: Receive US$85 onboard credit per stateroom*
CAPTAIN'S CIRCLE SAVINGS (PAST PASSENGERS): Save up to $105 per person*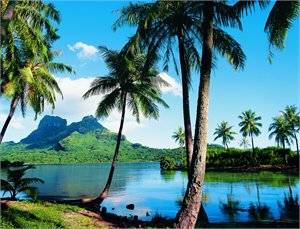 Tahiti, South America & Panama Canal Crossing
25 night cruise onboard Pacific Princess®
Cruise Departs: 24 Nov 2020
| DAY | PORT | ARRIVE | DEPART |
| --- | --- | --- | --- |
| 1 | Papeete, Tahiti | | overnight |
| 2 | Papeete, Tahiti | | 05:00 AM |
| | Moorea, French Polynesia | 08:00 AM | 05:00 PM |
| 3 | Bora Bora, French Polynesia | 08:00 AM | 05:00 PM |
| 7 | Pitcairn (Adamstown), Pitcairn Islands | 07:00 AM | 11:00 AM |
| 10 | Easter Island (Hanga Roa), Chile | 07:00 AM | 06:00 PM |
| 16 | San Martin, Peru | 05:00 AM | 06:00 PM |
| 17 | Callao (Lima) Peru | 07:00 AM | overnight |
| 18 | Callao (Lima) Peru | | 12:00 PM |
| 20 | Manta, Equador | 09:00 AM | 07:00 PM |
| 22 | Panama Canal | 05:00 AM | 04:30 PM |
| 26 | Ft Lauderdale (Pt Everglades), USA | 06:00 AM | |
| Departure Dates | Interior Stateroom (IB) | Oceanview Stateroom (OC) | Balcony Stateroom (BF) |
| --- | --- | --- | --- |
| 24 Nov 20 | $5,939 | $7,329 | $8,739 |
Bonus: Receive US$85 onboard credit per stateroom*
CAPTAIN'S CIRCLE SAVINGS (PAST PASSENGERS): Save up to $105 per person*
Includes
Princess cruise as specified below
Main meals & entertainment onboard
Port charges & government fees
Cruise Tahiti & the idyllic islands of French Polynesia onboard the intimate Pacific Princess®. With just 670 guests, Pacific Princess® offers casual elegance, signature Princess Cruises® features & a warm welcoming service. Discover a trove of unspoiled treasures including sparkling lagoons, white-sand beaches, snorkelling, swimming adventures & relaxation.

Departure dates:
26 Sep 2020 - 19 Dec 2020

Terms and Conditions Apply *
9 nights stay from:
$2,489*
per person share twin